---
AR60 Grease Pump
AR60 lubrication pump is the main part of AR60 single line lubrication system.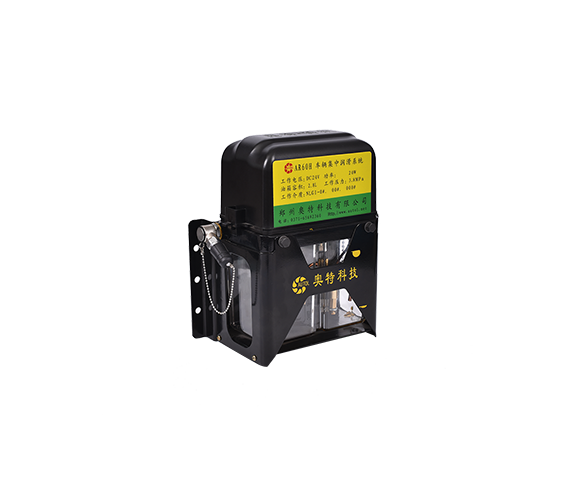 Application
  Applicable to machinery, metallurgy, ports, docks, ships, lifting, carpentry, food, construction and other mechanical equipment

  Working principle
  Take AR60H for example, gear pump begins working when the pump receive the signal from monitor. The grease is sucked by gear pump and pressurized into the exit. And the pressure unloading valve is opened, and the pump module pressurizes the mainline. Then the grease cylinder connected to the mainline begins to work so as to ensure the supply of grease through a conveying device that conveys the grease from the bottom of the reservoir. Grease pressurizes mainlines and causes distributors to dispense preset volumes of grease to open overflow valve, redundant grease reflows to the reservoir through the orifice in overflow valve. The pump module receives the signal from monitor and the gear pump stops. Finally, the pressure unloading valve opens, grease in mainlines reflows to the reservoir. Then the pressure in mainlines is about 0.05~0.1Mpa.
  Technical parameters of ALP60 series piston pump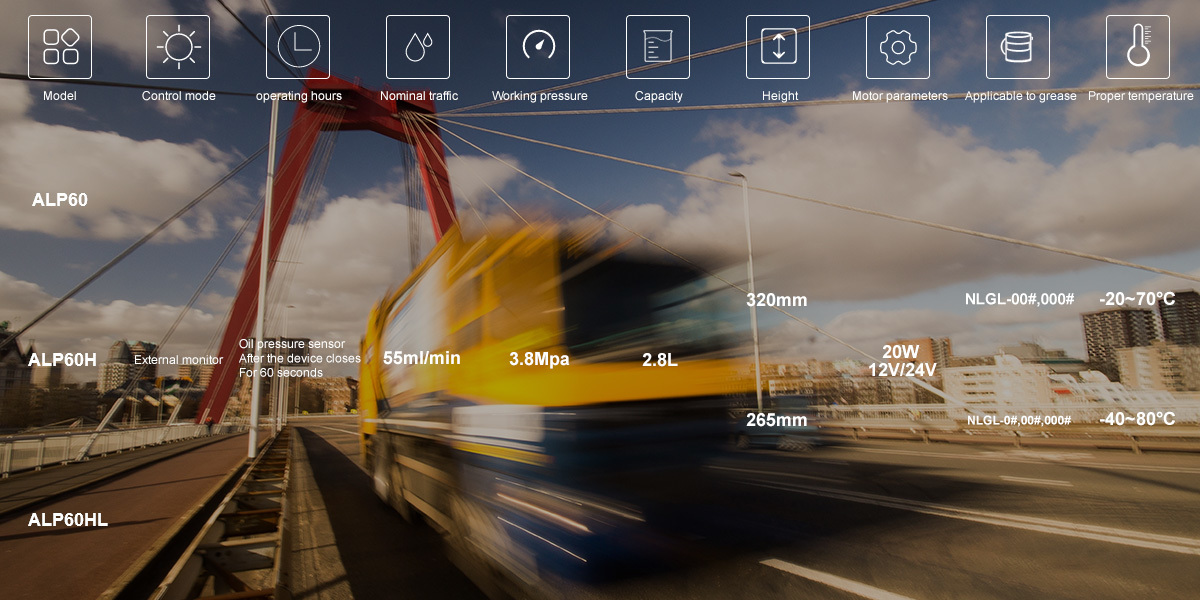 【Note】 cold winter in the winter, please choose the same level of low-temperature grease.